As the year ends many of us are considering how we are going to make 2019 as or more productive, fulfilling and prosperous than 2018. Great things usually start out with a plan and for me, making plans means starting a new planner.
Some of the links in this post are affiliate links. This means if you click on the link and purchase the item, I will receive an affiliate commission at no extra cost to you. All opinions remain my own.
There are almost as many planners as there are plans so we'll break it down into two types.
Digital
Print
Now, lets's quickly go over the Digital Space.
I use Google calendar to schedule certain things, especially if I know I need an alert. I find alerts particularly helpful for birthdays and special occassions. Google Calendar also ties into Gmail so very seamlessly, it makes absolute sense to use it for business. Here is a list of extensions that make GC an uber effective way to manage your flow.
There are also apps made for the iPhone (Calendar 5) and Android (Outlook). I have named two that I know of that rank high for productivity. I honestly don't use them myself, but again, they rank high in their respective stores.
I am a computer savvy, phone dependent human but there are two places I'm old school to the bone. Number one, is music and number two, is my planner.
So lets' cover some Print planners.
In the last few months, I have become obsessed with Bullet Journals. The guy who invented the Bullet Journal concept has a bland video on Youtube about it. The idea is clever and you can actually make ANY notebook into a Bullet Journal, which makes it extremely affordable.

Now, the thing with BuJo's is that they can be time consuming. You can get lost down a rabbit hole of creativity on Pinterest and Youtube looking at what some people have done in theirs. Bullet journals can become creative masterpieces, and when I have time… I will devote HOURS to making mine.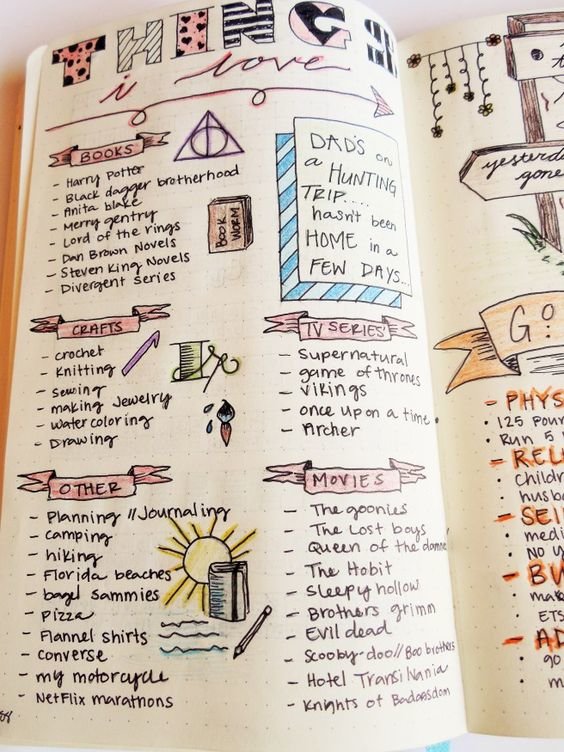 Where my paper craze began…
My mom was always a list maker. She kept To Do lists till the day she left planet earth. But it was my sister who got me my first Franklin Planner.
I was 16 and it changed my life. Check out what Wikipedia has to say,
The Franklin Planner is a paper-based time management system created by Hyrum W. Smith which began sales in 1984 from Franklin International Institute, Inc. The planner itself is the paper component of the time management system developed by Smith.

The planner pages are drilled, loose-leaf style pages in different sizes and formats. Formats have been updated through the years, but most planners contain areas for an appointment schedule, prioritized daily tasks, and notes. A key section at the rear of the planner contains addresses. Other inserts include ledger sheets for tracking finances or vehicle mileage, exercise logs, and other individualized reference materials.

Smith named his planning system after Benjamin Franklin (1706–1790) who kept a small private book, as detailed in The Autobiography of Benjamin Franklin. A core technique of the Franklin Planner system involves beginning each day with 15 minutes of "solitude and planning".
I used my one Franklin Planner with new pages on and off, for almost 10 years! And I have used a version of this TYPE of planner since I was 16.
This year, I got this productivity planner for Christmas and instead of waiting to start on January 1st, I started this week. The High Performance Planer has all these prompts and activities. At first, I thought I might be overwhelmed but I filled out day one and my head did not explode. We shall see what the next 60 days have in store… These books are in 60 day increments. Which means you need 6 for a year. This makes the books quite expensive at $120 per year. But, I am looking forward to seeing if I can increase my productivity.
Where are YOU in the planning of your daily life? How do you keep track. I'd love to hear from you.
If you want to find ways to live your best life consider Coaching with me personally. I have helped people from around the world, learn to live more productive, purposeful and joyfilled lives since 2011.